Industrial Horizontal Grinders
Grinding machines suited to your specific operation
We have a horizontal grinder for you
The Bandit horizontal grinders or wood recyclers are renowned for their superior particle size control. The perfect end product in one pass operation allows users to produce a diverse range of products such as feedstocks, mulch, landscape chips, compost base or animal bedding. A horizontal grinder or wood shredder provides more control in achieving small end product sizes than a tub grinder.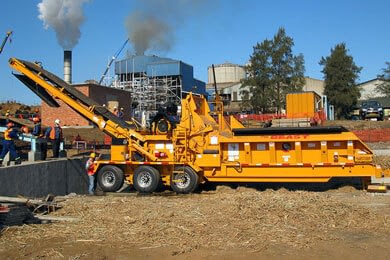 BANDIT THE BEAST MODEL 3680XP
ENGINE POWER:
328 – 783 kW
TYPES:
Towable | Track | Electric
A popular waste and wood reduction machine in the industry. Maximum production, fuel efficiency and durability make this beast a smart investment. Used by a diverse range of commercial industries, this horizontal grinder was built to perform and last. If you need to navigate tough terrain, this beast can be fitted with a Caterpillar steel track undercarriage that allows it to do so effortlessly.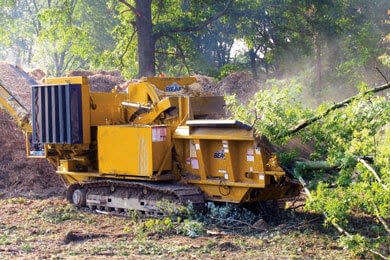 BANDIT THE BEAST MODEL 4680XP
ENGINE POWER:
596 – 895 kW
TYPES:
Towable | Track | Electric
This grinder is the premium grinder suited to heavy duty and large projects. It has a phenomenal 1143mm grinding capacity which can process massive piles of trees, construction waste, brush, telephone poles and much more quickly and easily. The downward turning mills allow it to work with gravity to process material smoother, quicker and more effectively. Suited to handle anything thrown at it in the commercial field, this machine will not let you down.
Subscribe
Mulch spreading in orchards
Compost turner Bioturn 3000
Bandit Beast 1425 Horizontal Grinder
Nampo 2022 New Products to be launched
ABC Handfed Badger Billeter working in Namibia
Most mulch produced
The wood shredder or horizontal grinder
Are you in the market for a wood shredder? We have a horizontal grinder suited to your needs. The versatile Bandit range of grinders are designed to be versatile, tough on material and built to be the superior choice in their class. The ability to fine tune the end product to suit your specific needs is just another great advantage of choosing a Bandit horizontal grinder.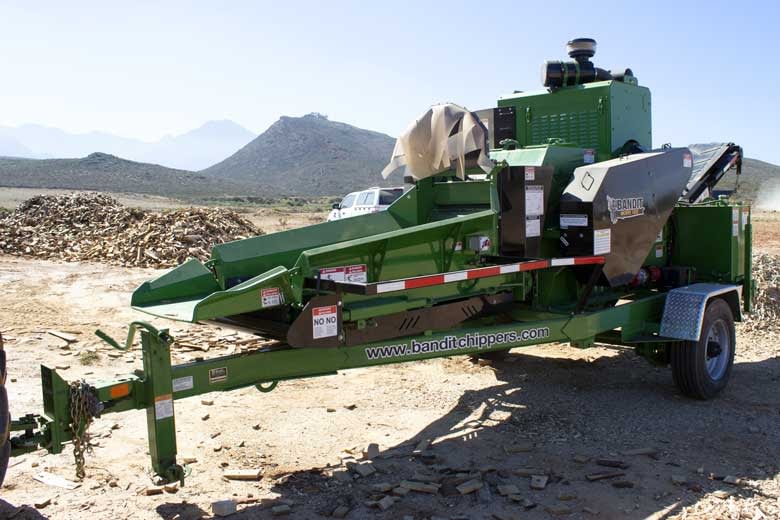 Manage your wood shredding and grinding needs adequately and effectively with a Bandit The Beast grinder. 
Get in touch
 with our expert team for pricing on these models or for services related to wood recycling or chipping. We are the trusted industry leaders in wood chipper machines and biomass in Africa.>