Our workshop is fully equipped for all your chipper needs
Services, repairs and rebuilding of wood chipping machines and equipment
We offer chipper repairs, services, or the rebuilding of your wood chipper machinery. Our highly skilled and experienced workshop team can take care of all your service or maintenance needs when it comes to keeping your wood chipper in good operating condition. We operate from a state-of-the-art workshop where we undertake major and minor repairs, machine service intervals and even rebuilding of equipment. No matter the make or size – we do it all!
We provide quality parts, expert workmanship, and quick turnaround times so that you do not experience too much downtime without your equipment. Our qualified engineers, artisans and technicians will take care of your chipper repairs on any make or size of machine.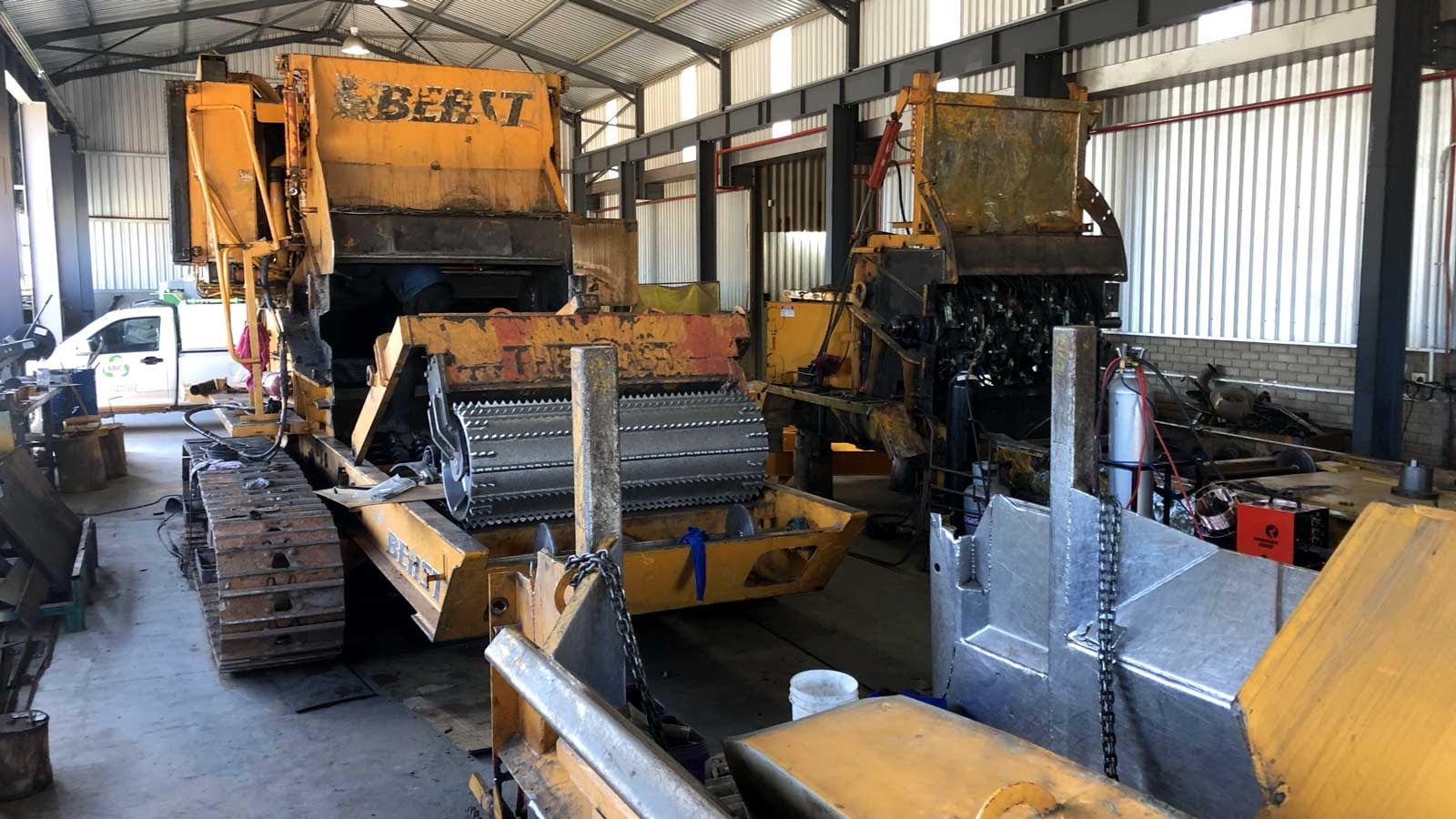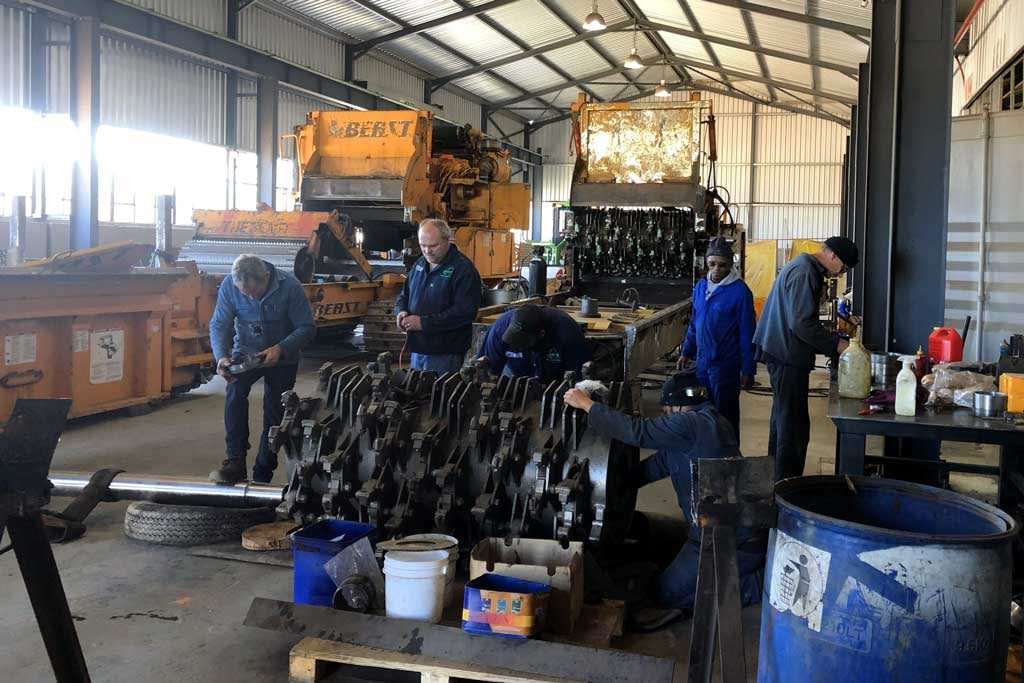 The team at ABC are transparent, honest and treat each client with the respect they deserve. We take the utmost of care with your equipment when it is in our hands. If you are experiencing any performance issues with your machine, it could be due to one of the following:
Result of a blockage or jam
Flooded engine
Dirty air filter
Incorrect settings or safety switch
Old fuel
Fuel leak
Ignition problems
Dull blades
Brake adjusting
Non-genuine or poor-quality parts
Anvil problem
Incorrect greasing intervals
Feed roller problem
There are more reasons as to why your chipper may not be performing, but ABC will be able to diagnose the problem and either repair or rebuild your machine. Regular maintenance and services on your chipper machines should be undertaken to get the best out of your equipment. Ensure you know how to operate and maintain your chipper before use.
If you require training, we offer accredited SETA operator training that can equip you with all the knowledge and skills required to operate this machinery.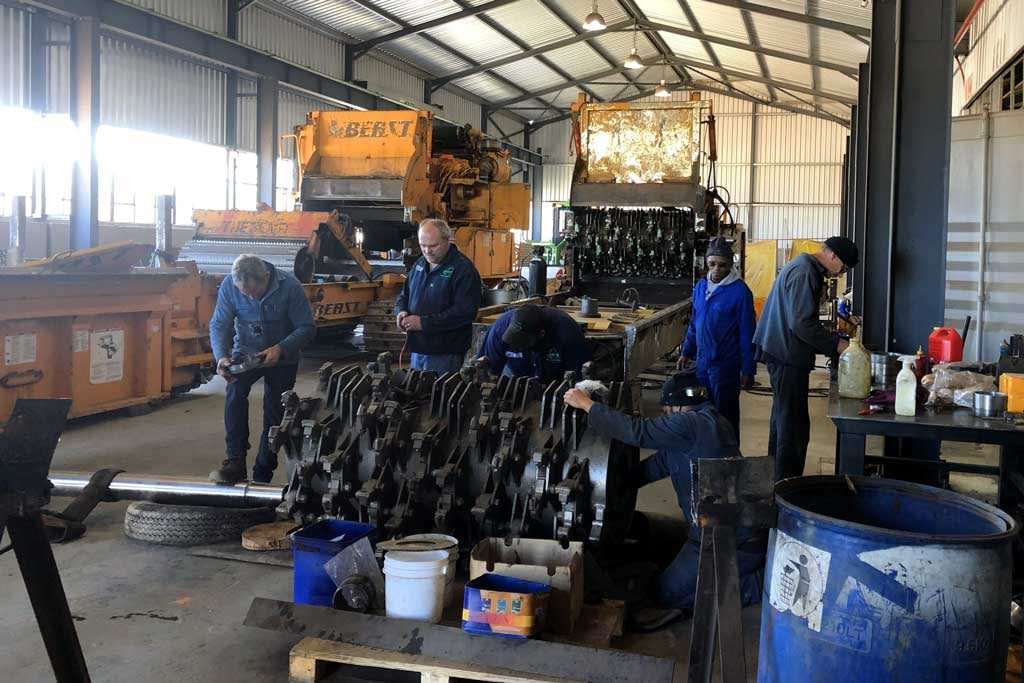 ABC for technical support and unrivalled after-sales service
We strive to offer the best in technical support, service and world-class equipment and our workshop is no different. You can rely on our lively team for expert major and minor repairs, rebuilds and maintenance on your equipment nationwide. Make contact with our team if you are experiencing any problems with your chipper.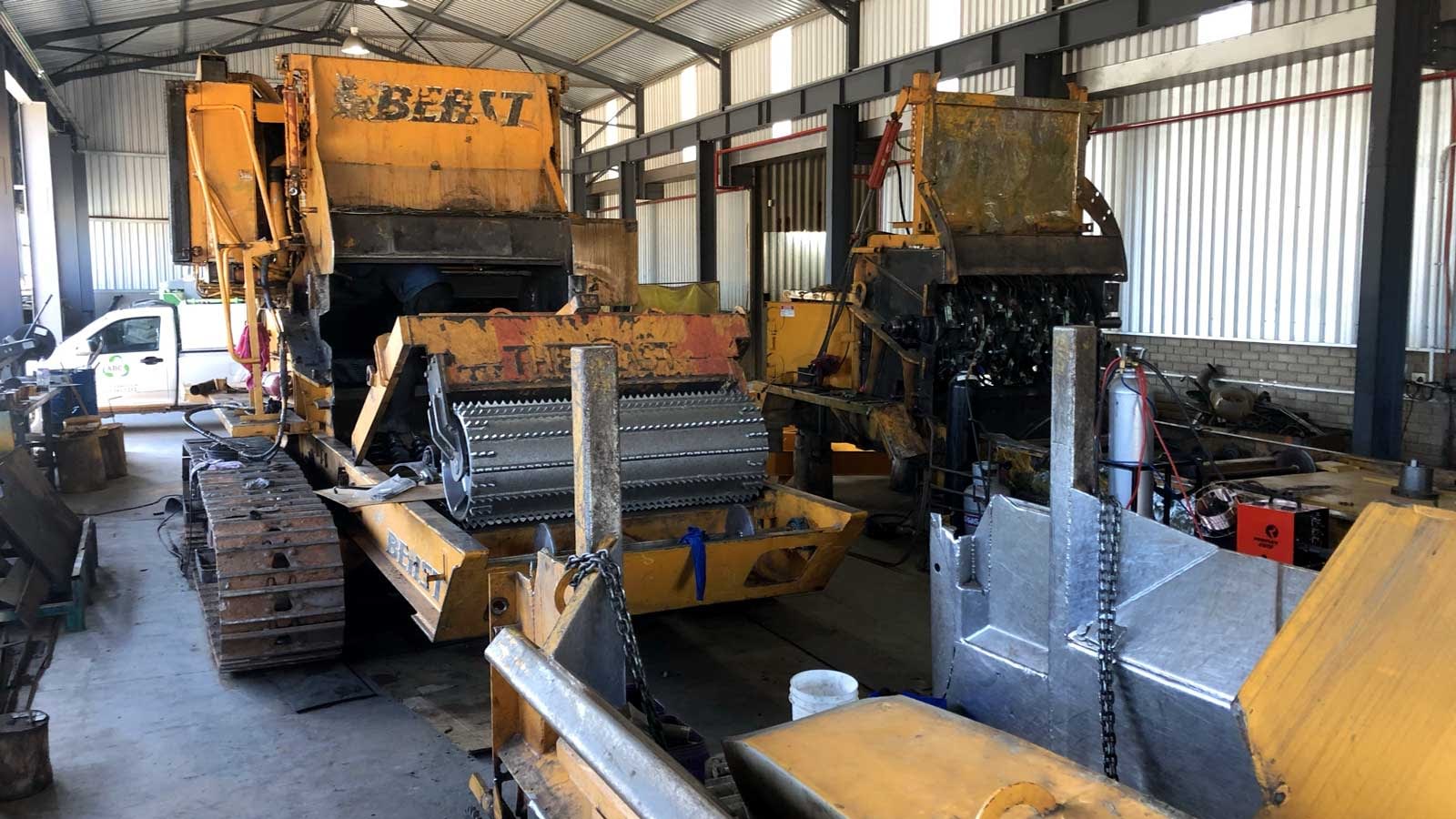 Subscribe
Mulch spreading in orchards
Compost turner Bioturn 3000
Bandit Beast 1425 Horizontal Grinder
Nampo 2022 New Products to be launched
ABC Handfed Badger Billeter working in Namibia
Most mulch produced