PTO Hand-Fed Wood Chippers
Power Take-Off chippers suited to your specific needs
Browse our power take-off range of machines
Subscribe
Mulch spreading in orchards
Compost turner Bioturn 3000
Bandit Beast 1425 Horizontal Grinder
Nampo 2022 New Products to be launched
ABC Handfed Badger Billeter working in Namibia
Most mulch produced
Find your PTO Wood Chipper

Our range of PTO wood chipper models are powerful, effective, and more than capable of seeing to all your wood chipping needs. Tackle dense trunks, branches, and brush with a Bandit machine. If you are looking for superior efficiency, maximum productivity, and enhanced safety in a wood recycling machine, you can trust the Bandit range of chippers.
Tackle all your wood waste recycling or removal needs on-site with a trusted, robust, and world-class machine that can process your site clearing waste or unwanted trees. Suited to agricultural and commercial use, the Bandit range is ready to tackle whatever you throw at it.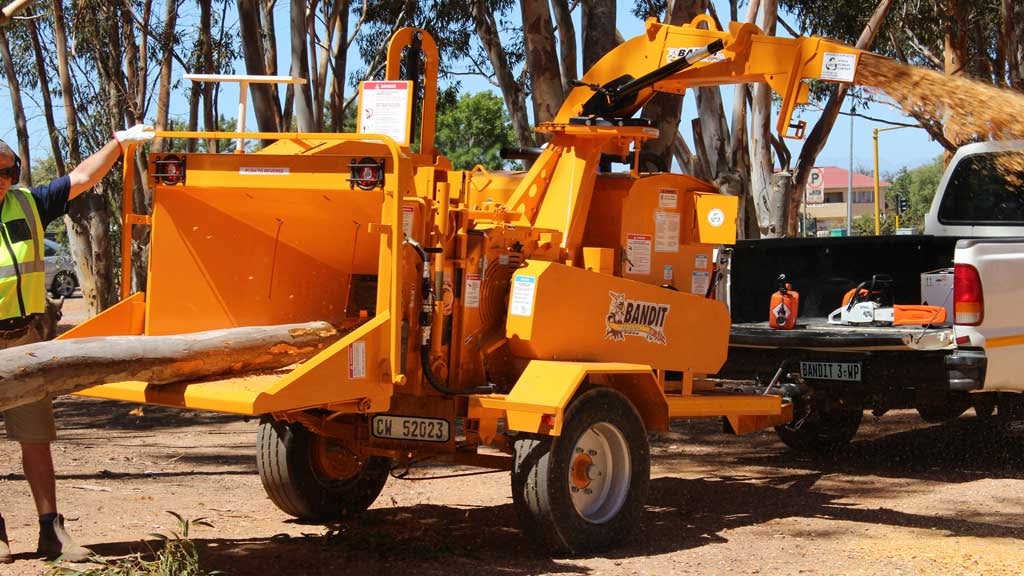 Find your PTO Wood Chipper

Last chance cables
Operator safety control bar
Wood pusher paddle
Chipper hood with lock
SABS approved trailer on most models
The Bandit units are imported to South Africa post manufacturing by Bandit Industries Inc. All the power take-off models are designed by Bandit to be compact yet powerful with easy and intuitive controls. Built to minimise downtime and increase productivity while being sensitive to the conditions and environments they operate in, you cannot go wrong with a Bandit wood chipper! This is why we believe in the product and are proud authorised dealers.