Utilize our expert services for a better yield
Vineyard recycling professionals

Are you looking for vineyard recycling services or advice? Trust the experts from ABC. Grapevines are often removed when it reaches the end of their productive lifespan, or due to disease, pest control problems, unproductive yields, or site clearing needs. If you are in need of a removal, look no further than us. We will effectively and efficiently remove your vineyard and then recycle it back onto the land.
It is essential to remove the entire vine, when undertaking vineyard recycling. This prevents unwanted communities of microorganisms inhibiting the growth of a new plantation. As these microorganisms thrive in the immediate vicinity of the existing root structure, removing the entire vine from root upwards diminishes their opportunity to multiply and inhibit new root vegetation and growth.
Furthermore, we provide a compost and wood chip mulch spreading service to spread compost and wood chips onto your plant rows. This waste wood chip mulch provides cover for your new soil by retaining moisture and nutrients which slowly seep to feed the new roots. The benefits of using mulch are numerous and will, when applied according to our specifications, assist in providing better yields.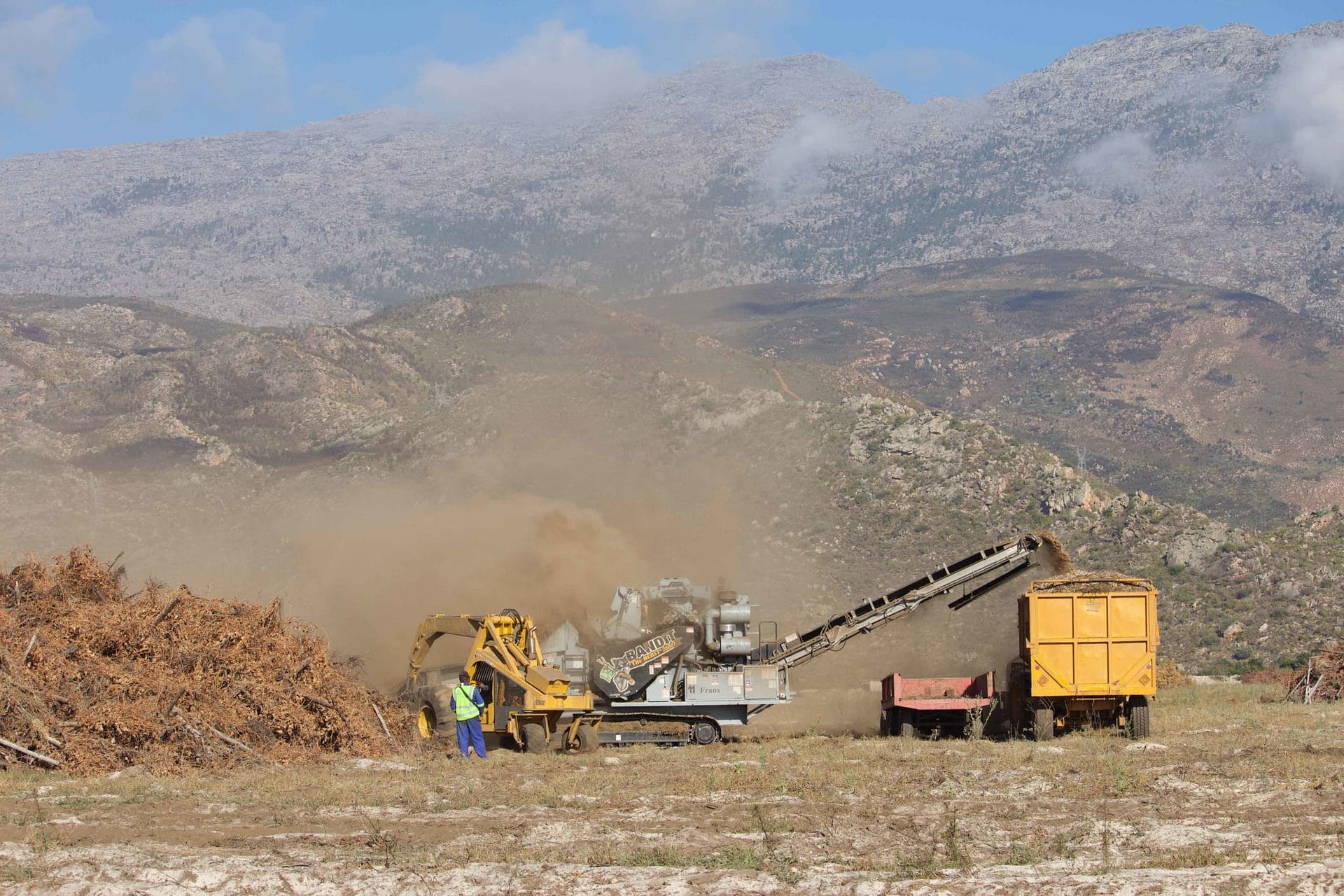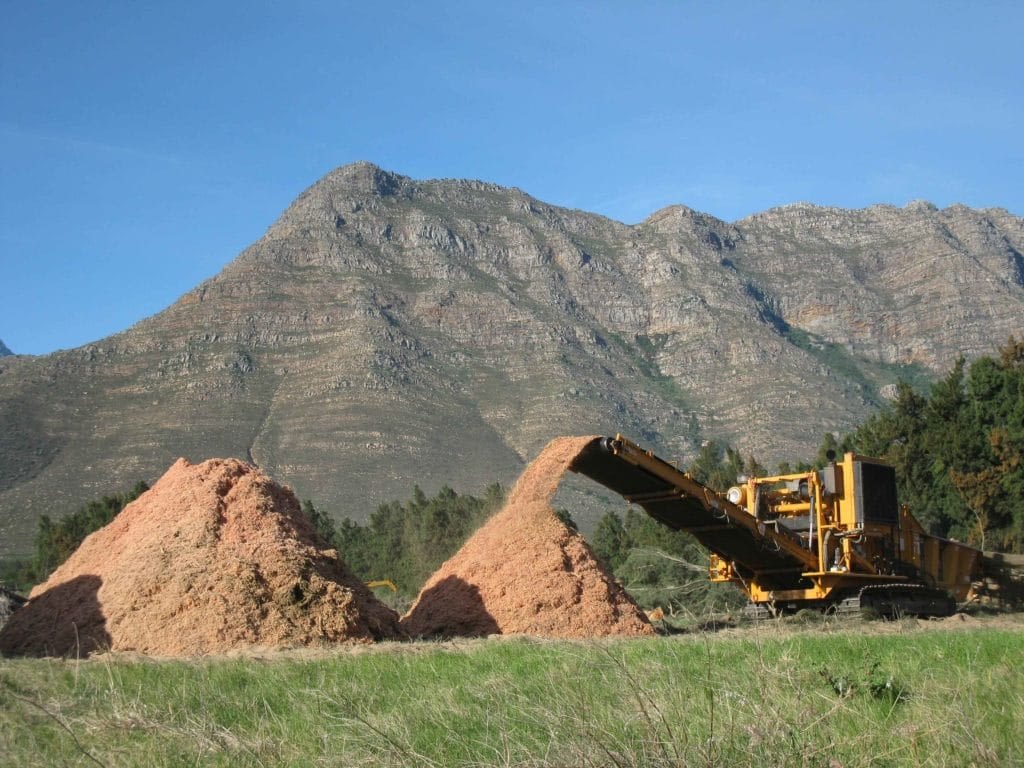 Individual team members that are expertly trained
We are time sensitive, meaning we take care to conduct our services quickly yet efficiently
We have over 16 years of experience in the industry
We use only top of the line equipment such as Bandit machines and Dezzi equipment
Expert partnership with Môreson Grondverskuiwers for earthmoving services
Our team and equipment are reliable, responsible, and trustworthy
We take the sustainable approach in order to protect our resources
Our directors have a passion for farming which is why we serve with dedication
If you are a commercial grower and want to use our services, get in touch with our team. We can either sell you the machinery you need to do this on your own, or we can be contracted to do this for you. If you opt to invest in machinery, we offer SETA certified operator training. We are the only certified contractor to provide this training.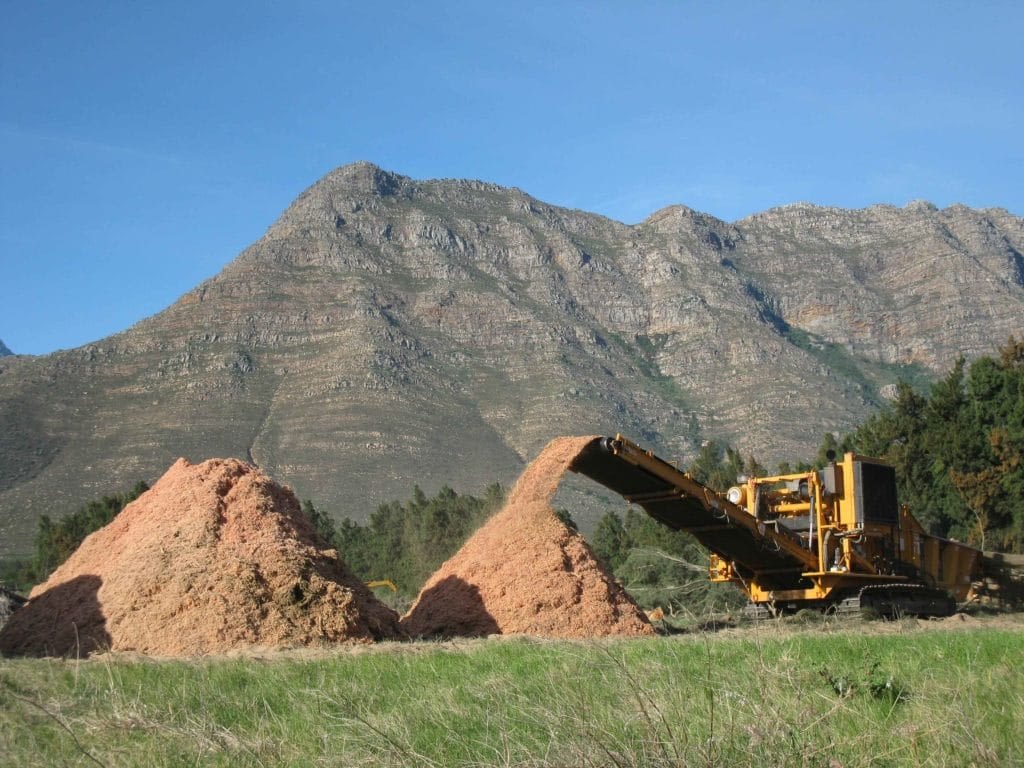 Reasons removal could be considered
Falloff in production or yield of a cultivar
Cultivar that is difficult to sell or demand is low
Disease or pest ridden
Site clearing and preparation
Row spacing problems
Downscaling
As new soil can take up to 3 years to produce a harvest worthy of wine making, the first year is essential for vigorous root system growth. This can be achieved by the application of mulch and even applying both compost and mulch. Trust in ABC to effectively and efficiently remove and recycle your vineyards in a timely manner.
Call us to discuss your needs.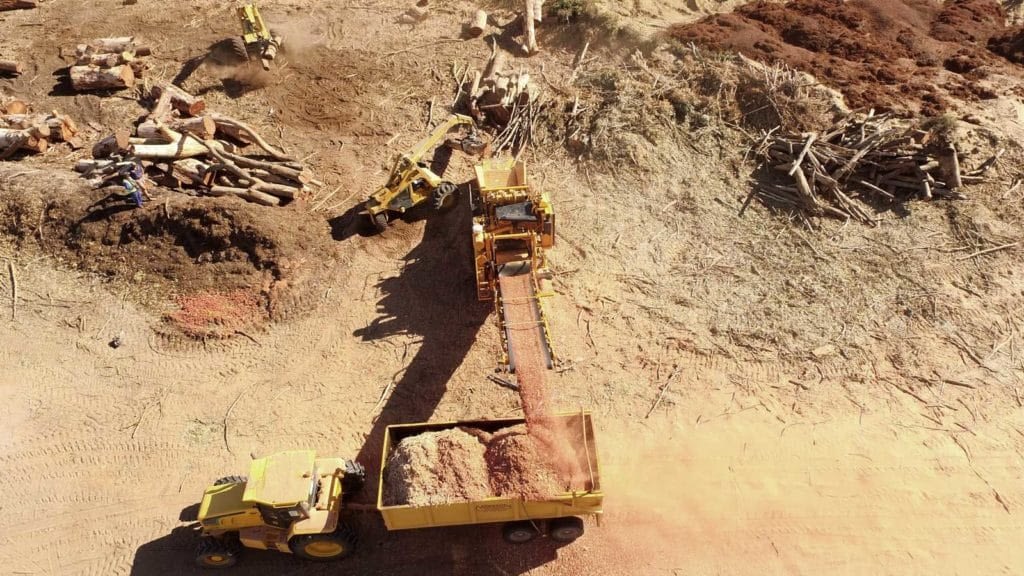 Subscribe
Mulch spreading in orchards
Compost turner Bioturn 3000
Bandit Beast 1425 Horizontal Grinder
Nampo 2022 New Products to be launched
ABC Handfed Badger Billeter working in Namibia
Most mulch produced
Benefits of wood chips as mulch or groundcover
Wood chip mulch effectively reduces soil water evaporation
Organic mulch provides for temperature moderation in soil
Mulch suppresses weed germination and growth
Mulch enhances microbiology in soil
Mulch reduces volume of required fertiliser
Mulch improves yield and nutrition in fruit production
Organic mulch improves root and vegetative growth
Types of farming our services provide for:
Deciduous fruit farming
Citrus farming
Nut farming
Vineyards (table, wine & raisins)*
Windbreaks (pine, beefwood, etc.)
Eucalyptus trees on farms
Floral farms and nurseries
* Our equipment is specialised enough to remove the trellis wire during the recycling process