Removal and recycling for various reasons
Windbreak recycling professionals
ABC can assist you with all your windbreak recycling or removal needs. We can assist you with the purchase of machinery to do this yourself or we can be contracted to remove and recycle your unwanted trees. We have vast experience in orchard, vineyard and windbreak recycling or removal, as we are the leaders in the wood chipping industry.
We assist farmers, large corporate groups or construction companies with their tree and stump removals. Once we have made a successful removal, the trees, bush, or shrubs are fed through our extremely powerful wood chippers and wood grinders which produce dimensional wood chips. The wood chips are then used as mulch which can be reintroduced back onto the land. Waste wood chips are therefore transformed into valuable mulch.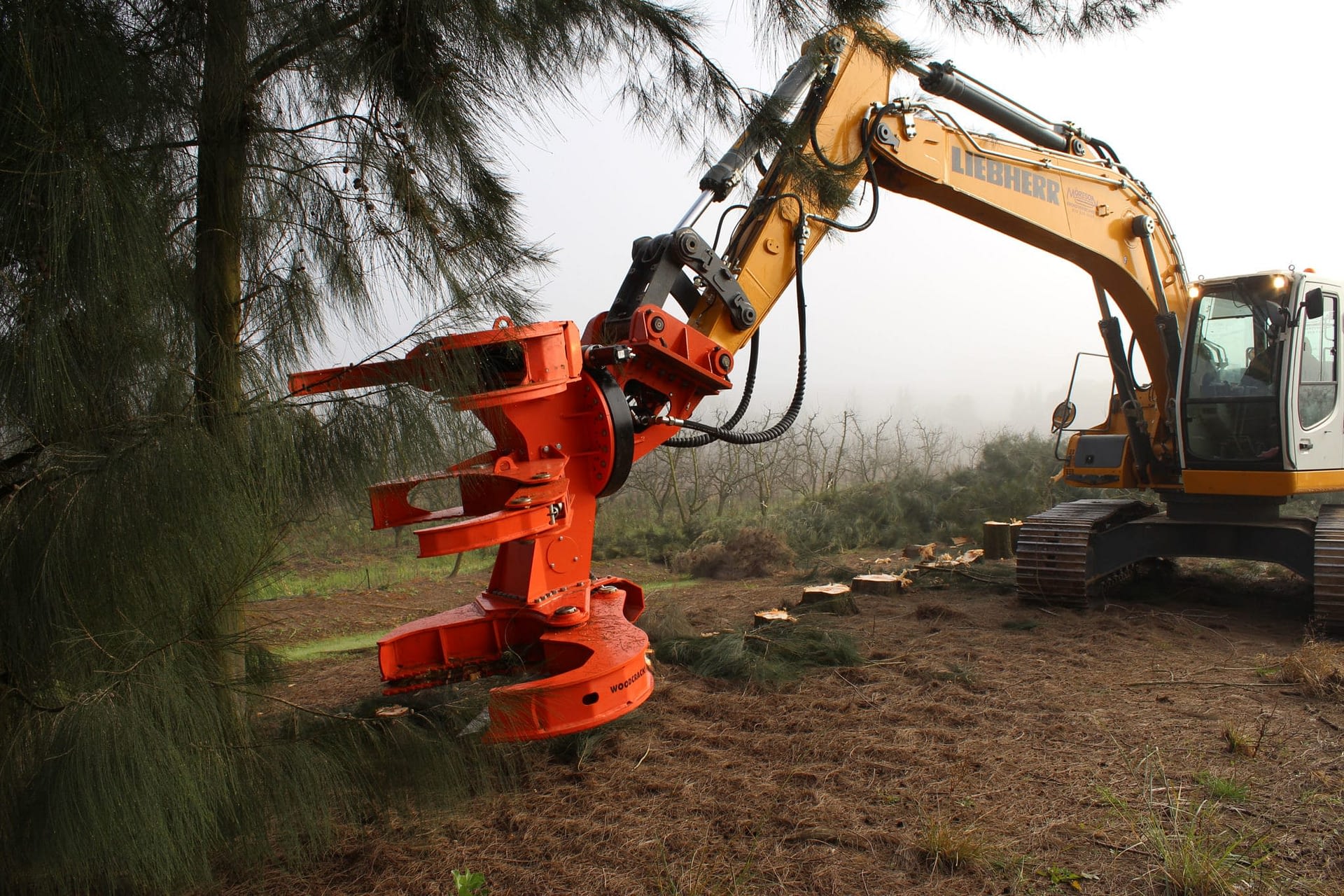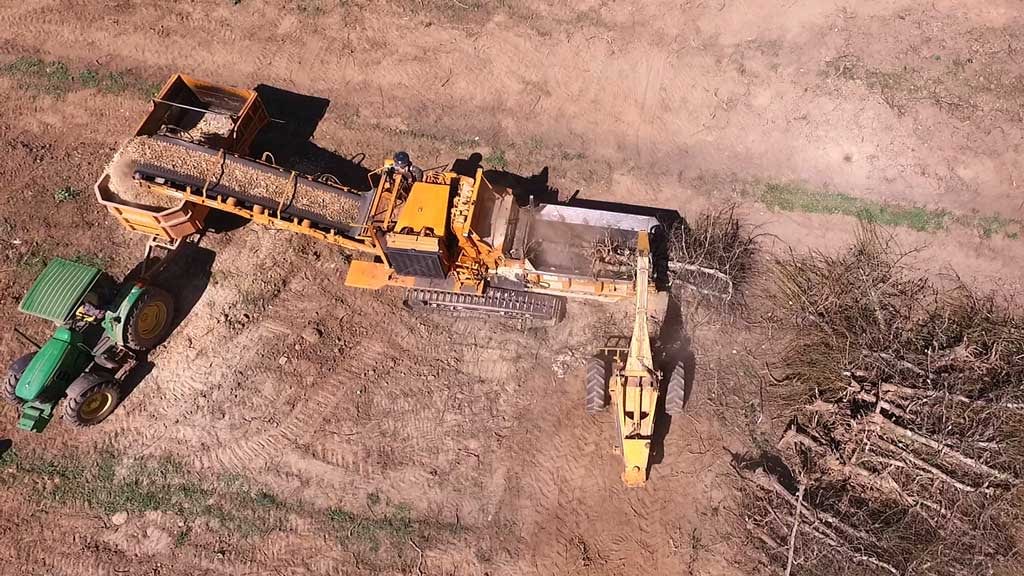 Reasons for the removal of windbreaks
There could be a variety of reasons for the removal, but the most common are:
To clear and prepare sites
The trees are the incorrect species for the land
They are damaged, burnt, or dead windbreaks
The tree has reached the end of its effectivity – overtopping
They are outdated and ineffective
Our specialist services include the removal of unwanted trees, brush or bush which are then fed through our wood chippers and afterwards used as mulch. In the case of new plantations, vigorous root growth is achieved by tending to the soil and carrying out weed and pest control. Mulch is an excellent aid in moisture and nutrient retention as well as stunting weed growth and germination. Therefore, mulch will aid in assisting rapid and healthy growth of your new plantation.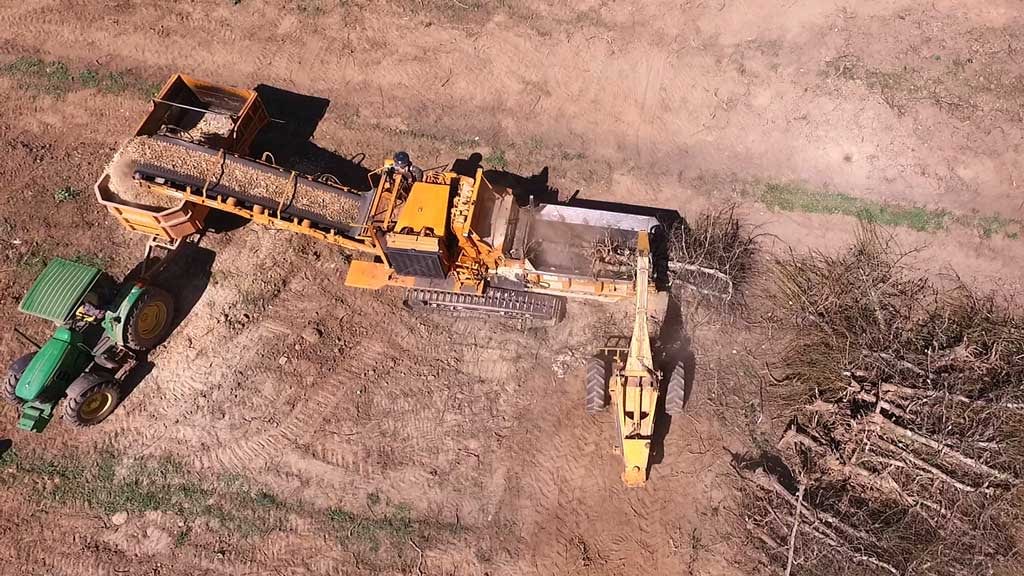 Waste wood chips as mulch or biofuel
As part of our complete service offering to the agricultural sector, we convert unwanted trees, vineyards, orchards, invasive alien trees and windbreaks into wood chips. These wood chips are either used as mulch or as biofuel for heat and electricity generation. This novel idea of wood recycling is sustainable, economical, and highly effective.
Biofuel is a type of fuel that is derived from trees or woody plants. The biofuel ABC produces is known as wood chips. Wood chips are also greener solution than coal as it is a renewable energy source. Biofuel is burned for heat and energy generation in agri-industrial applications. It has been proven that waste wood chips are a successful replacement for fossil fuels such as coal.
Get in touch with us to discuss your wood removal, recycling, or biomass needs. We are experts in this industry.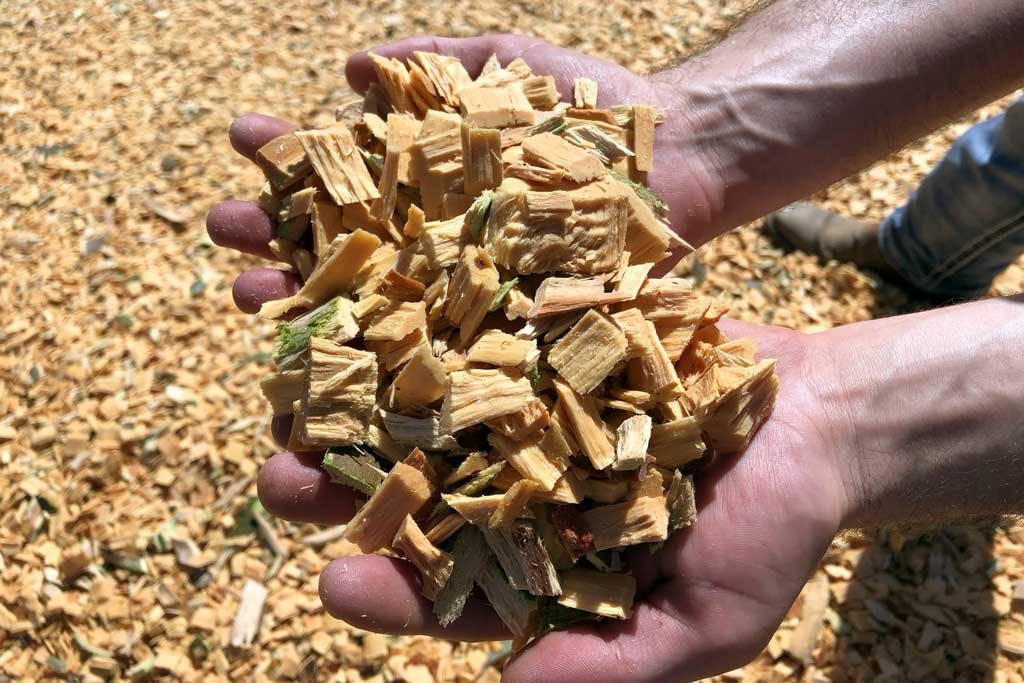 Subscribe
Mulch spreading in orchards
Compost turner Bioturn 3000
Bandit Beast 1425 Horizontal Grinder
Nampo 2022 New Products to be launched
ABC Handfed Badger Billeter working in Namibia
Most mulch produced
Benefits of wood chips as mulch or groundcover
Wood chip mulch effectively reduces soil water evaporation
Organic mulch provides for temperature moderation in soil
Mulch suppresses weed germination and growth
Mulch enhances microbiology in soil
Mulch reduces volume of required fertiliser
Mulch improves yield and nutrition in fruit production
Organic mulch improves root and vegetative growth
Types of farming our services provide for:
Deciduous fruit farming
Citrus farming
Nut farming
Vineyards (table, wine & raisins)*
Windbreaks (pine, beefwood, etc.)
Eucalyptus trees on farms
Floral farms and nurseries
* Our equipment is specialised enough to remove the trellis wire during the recycling process