Industry leaders in spare parts, services, and repairs
Widely known as the only company in South Africa that stocks the largest range of parts
Wood chipper spares for most leading brands
We stock wood chipper spares for most leading chipping brands in the country. We are well known for our range of quality spare parts needed nationwide and across the borders. We believe in delivering components that are of high quality on time, ensuring valuable time lost is drastically minimised. With a state-of-the-art workshop and spare parts department, you can trust in our service standards.
We source wood chipper spares. We have a stock inventory of more than 2 500-line items that service both our own offering and fleet, and those of our clients.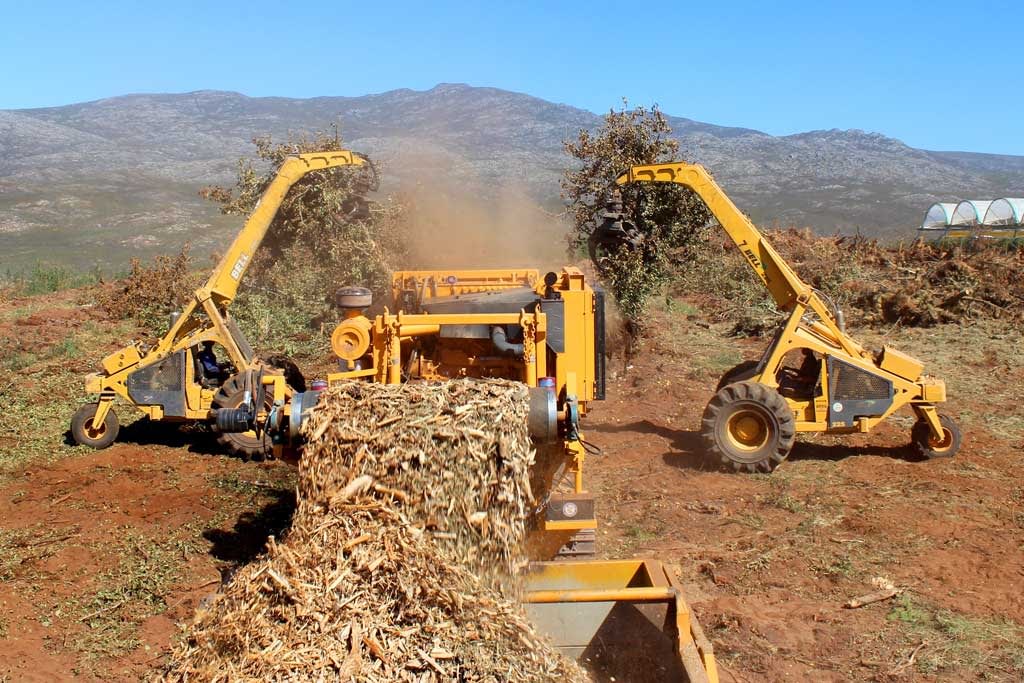 Spare parts for big brands
We source and stock spare parts for the leading wood chipping brands in sub-Saharan Africa. If you own one of the below brands, we have parts for your machine.
Bandit Chippers
Tomcat Chippers
Vermeer Chippers
Morbark Chippers
Ritlee Chippers
Lindana Chippers
We can ship parts to all 9 provinces in South Africa as well as to Namibia, Mozambique, Tanzania, Nigeria, Kenya, Zimbabwe, and Botswana.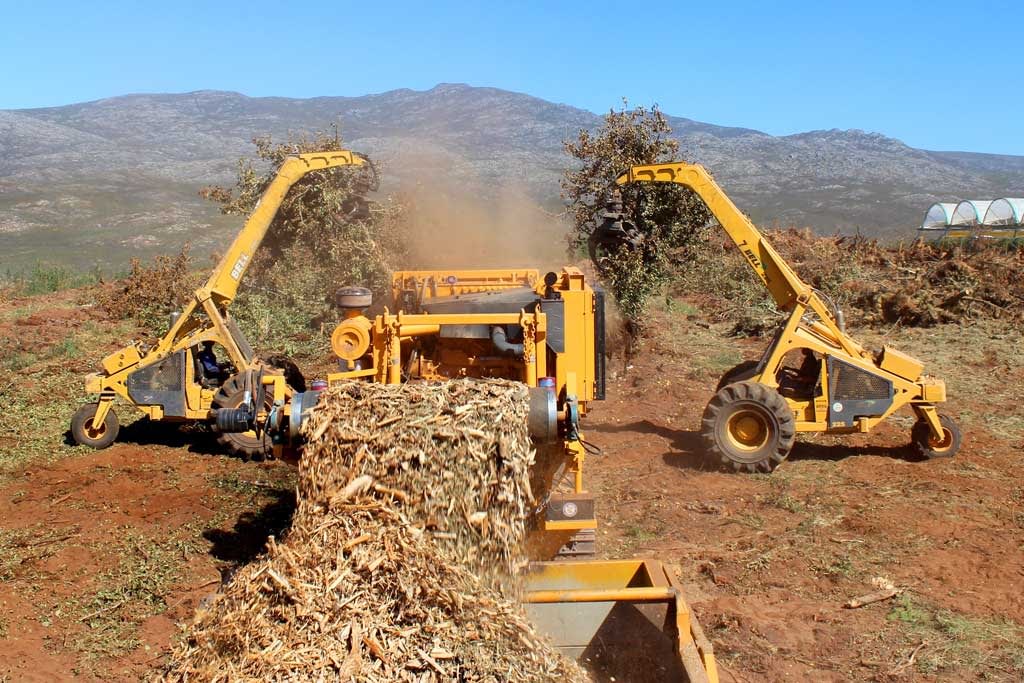 Subscribe
Mulch spreading in orchards
Compost turner Bioturn 3000
Bandit Beast 1425 Horizontal Grinder
Nampo 2022 New Products to be launched
ABC Handfed Badger Billeter working in Namibia
Most mulch produced
Why do you need a wood chipper or chipping service?
Although most wood chippers are built to endure a tough workload, at times you may require spares, maintenance, services or a rebuild of your machine. We look at some of the common problems you may experience with your machine.
Engine failing to start
The spark plugs may not be working.
Not feeding / feeder jam
Try setting to a slower speed to avoid jamming and keep the knives sharp.
Sluggish performance
The fuel filter or carburettor may be clogged. Spark plugs may need replacing. Dull blades may produce a low-quality end product or produce a lag time.
Leaks
Cracked or dry fuel line. Never attempt to repair a fuel line, a fuel line repair should only be carried out by a qualified technician. A leaking tank will also need to be replaced and not repaired.
Keep your wood chipper blades sharp
Additionally, ABC offers a blade sharpening and sales division which keeps your machine in good operating condition. It is vital to keep your machine's blades sharp in order to produce high-quality end products and to ensure a smooth operational process. Consistent use of a wood chipper with dull blades will force the machine to operate harder and this could lead to premature engine wear or seizure.
Speak to ABC about your spare part needs, including blade replacement, today. We are highly experienced and knowledgeable. We look forward to being of assistance to you.