We are your preferred company for wood chipper sales
The best chipper machines in the industry!
ABC is an authorised Bandit dealer for chipper machines. We eat, breathe, sleep and love wood chippers. We are the most experienced and knowledgeable contractor in Africa when it comes to wood chipping and associated agricultural services and products. Bandit Industries Inc. trusts in our expertise and so can you. Our CEO, Willem van der Merwe, is an advisor for Bandit, representing sub-Saharan Africa with his knowledge and guidance in the field.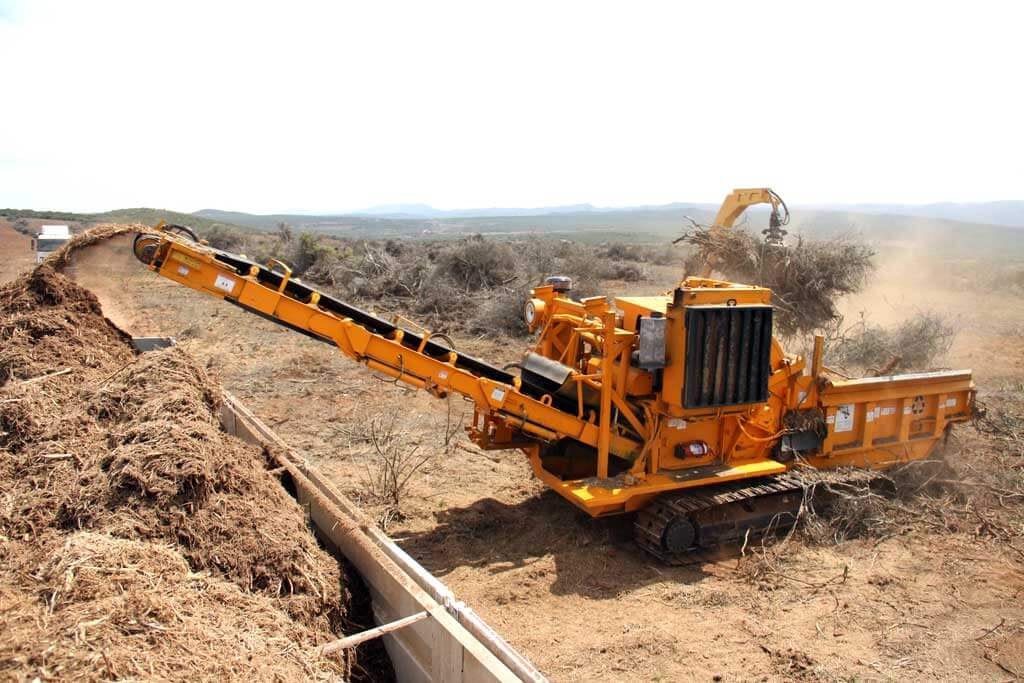 The many uses of a wood chipper
Wood chippers have been used in domestic and commercial settings since its invention in 1884. The main purpose of owning a wood chipper is to get rid of unwanted trees, branches, trunks, brush, or bush. The chipper produces wood chips which can then be used as mulch, a base for compost, or biofuel. The use of these wood chips is known as wood recycling as nothing is wasted and the timber is effectively returned back to the environment. The ash produced from using wood chips as biofuel can also be returned back to the soil.
Why do you need a wood chipper or chipping service?
Unwanted trees, orchards, vineyards, windbreaks, or invasive alien trees are a few of the commercial reasons one would want to invest in a machine. Many farmers, land owners and construction companies have a need to clear and prepare land of sites for new plantations or building work. The removal of trees is often a monumental task but with the right equipment and expertise, it can be an efficient and effective process. Once unwanted timber or wood materials have been removed, chipper machines are needed to complete the removal process.
Chippers will turn your unwanted wood into dimensional wood chips easily and effortlessly.
Subscribe

Stump shear Wortelstompknipper
Mulch spreading in orchards
Compost turner Bioturn 3000
Bandit Beast 1425 Horizontal Grinder
Nampo 2022 New Products to be launched
ABC Handfed Badger Billeter working in Namibia

The different types of wood chipping machines

Powerful machines that grind down stumps from trees that have been sown down.
Powerful machines that grind down stumps from trees that have been sown down.
Speak to us about which wood chipper will suit your needs. We are proud dealers of the Bandit brand and also offer workshop services you will require for your equipment.